Borderlands Archive, 2019

Site Specific Installation View
Wurster Hall, College of Environmental Design UC Berkeley
Berkeley, CA , April 2019
For one day, I designed a site specific installation where I displayed files collected in the archive for viewers. Using my toolkit as a designer, I built 8' wooden walls resembling the wall itself and placed the archive on the other side of the monumental allusion of a wall. Blocking the front doors with these walls, I forced users to maneuver around the space to reach the archive on the otherside, gesturing at the function of the wall itself.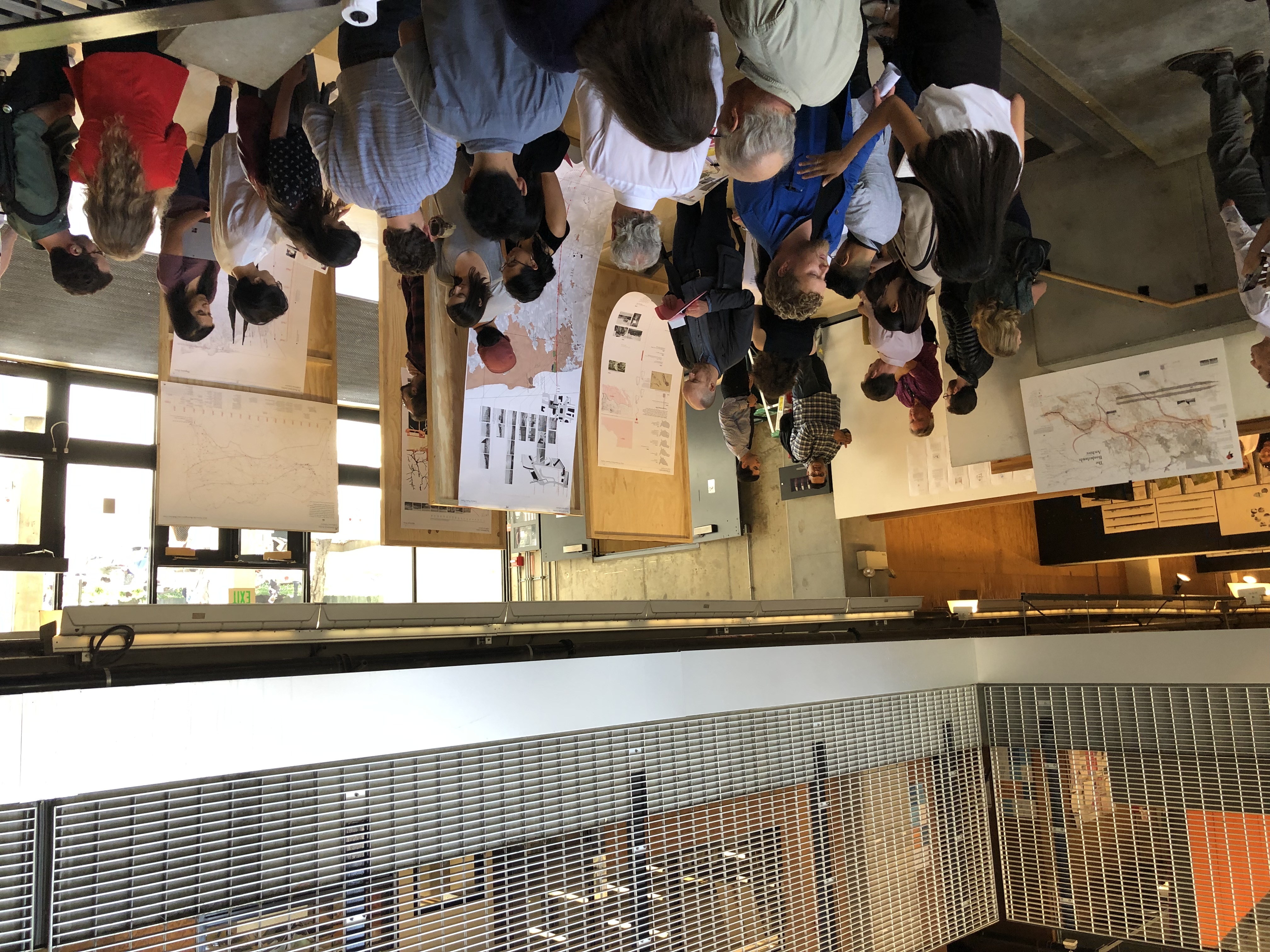 • Location: Berkeley, CA
• Details: Woven Natural Fibres, Ink on Birch Board
• Dimensions:
varies
The Borderlands Archive traces connection across territorial divide. It is a research project, an experiment in representation and an artistic gesture towards a collective knowledge about a contested space between two counties. This ongoing project traces a non-linear history across an ancestral landscape and explores ideas about place, territory, and border as urbanism in a bi-national context. The work employs the archive as a tool for capturing moving relationships in this complex built and natural environment, and invites others to contribute to the narrative. The objective of this research is to trump existing notions about fixed borders by reconceptualizing borders as a vast space in constant flux: the borderlands. Conceptualizing borders in this way prioritizes the spatiality of borders, which for a designer like me, is a profoundly important means for understanding the complex productivity of borders and further defining edge conditions.


This work examines, records and indexes these conditions in the form of an archive. The archive is presented both physically as an exhibition and online as a collaborative web catalogue which I use as a platform to engage the public and collect artifacts which represent cross border connections. We are always and actively seeking artifact contributions.
LINK TO ARCHIVE
Recieved Best Emerging Designer in the Furniture Category, 2022
︎︎︎ Download Reclaim Collection Look Book