New Monuments Must, 2021
Public Art; New Media; Activism
︎︎︎

SF Urban Film Festival; Who We Mourn, How We Remember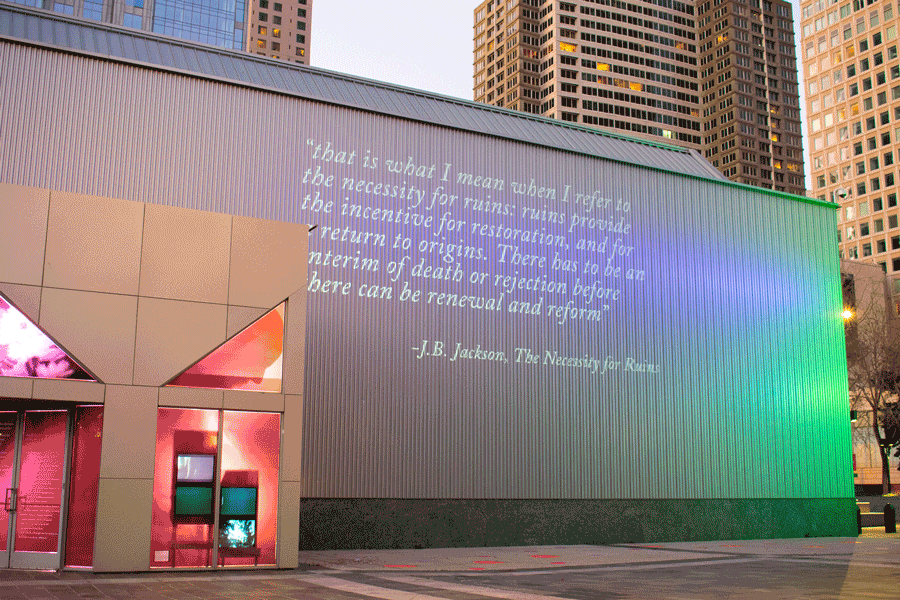 • Location: SF Urban Film Fest, San Francisco, CA
• Details: Projection Mapping, Motion Graphics, Activism
• Dimensions: varies

Part of the San Francisco Urban Film Festival, in February 2021.

A site-specific new media installation in downtown SF, this projection portrays the six Recommendations for New Monuments that were established after my 6-month community research project "The Relic Report." Part social commentary, part new media this projection makes use of a highly trafficked public space to spark discussions of public memory.

In collaboration with Bernadette Dia.