Triumph of a Woman, 2021
Woven Sculpture on Wooden Board
20' x 15' x 5'
Project Type:
Public Art, Sculpture, Woven Sculpture
Photos by Tommy Lau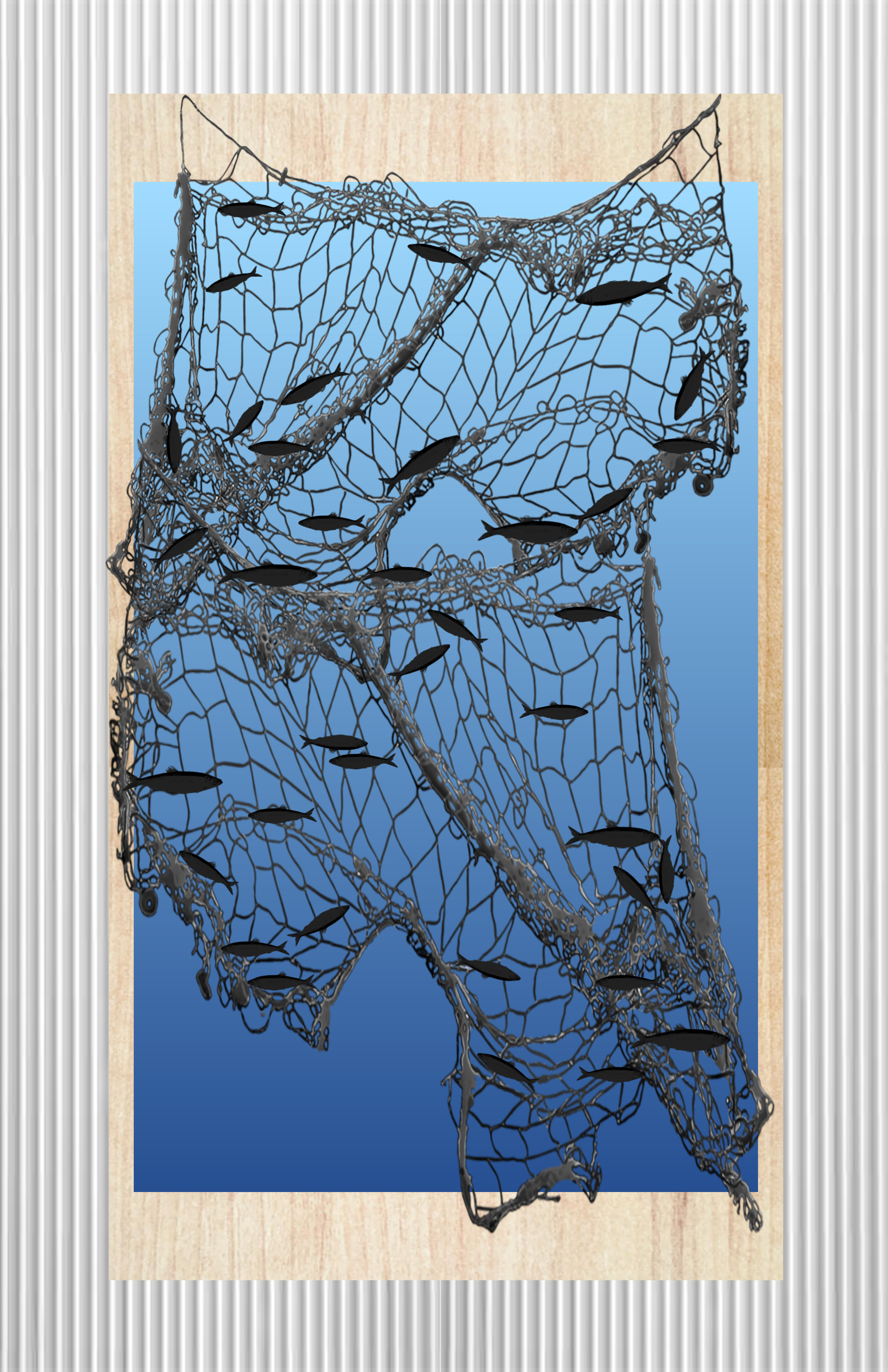 Concept Image for Upcoming Public Installation at Yerba Buena Center for the Arts ~June 2021

Project Narrative
My world view has largely been shaped by my Grandmother and the stories she's told me, this sculpture is about one of those stories. She grew up in a fishing village outside of Manila, and she used to tell me of her adventures on fishing boats in Manila Bay. The local fisherman would let her tag along; sometimes before school, sometimes on the weekends. At first, she started fishing to help her family, but in the end, she fished because she loved being on the water. I share a similar deep love for the sea, it feels very ancestral, something I was born with, often I wonder if I got it from her.

This is one of my favorite stories of hers, but it's not the only one. I love imagining her as a child, playful and adventurous because she still has the same nature sixty years later, even after life tried to harden her. I don't want this piece to be a melancholic tale of immigration or financial hardship, even though there was a lot of that. I want this soft sculpture to hold knowledge, wisdom and good fortune, just like her.

Monuments often focus on a narrow, totalizing and triumphant narrative that upholds war, white supremacy, colonization. This work too discusses triumph, but it's a little softer, ephemeral and delicate -- like a woman. For the sculpture, I love the idea of using an ordinary fish net, an ancient utilitarian material used the same way for centuries to feed entire communities. I incorporate hand-sewn bangus, or milkfish, in the sculpture to reference the millions of households nourished by this humble fish. Being a public sculpture, I also use fish because I want this work to resonate with a large audience, as fish have been used as an auspicious symbol across many cultures for centuries. Triumph of a Woman memorializes a family story that inspires me over and over again. When given the opportunity to tell our stories -- we must take it, over and over again.