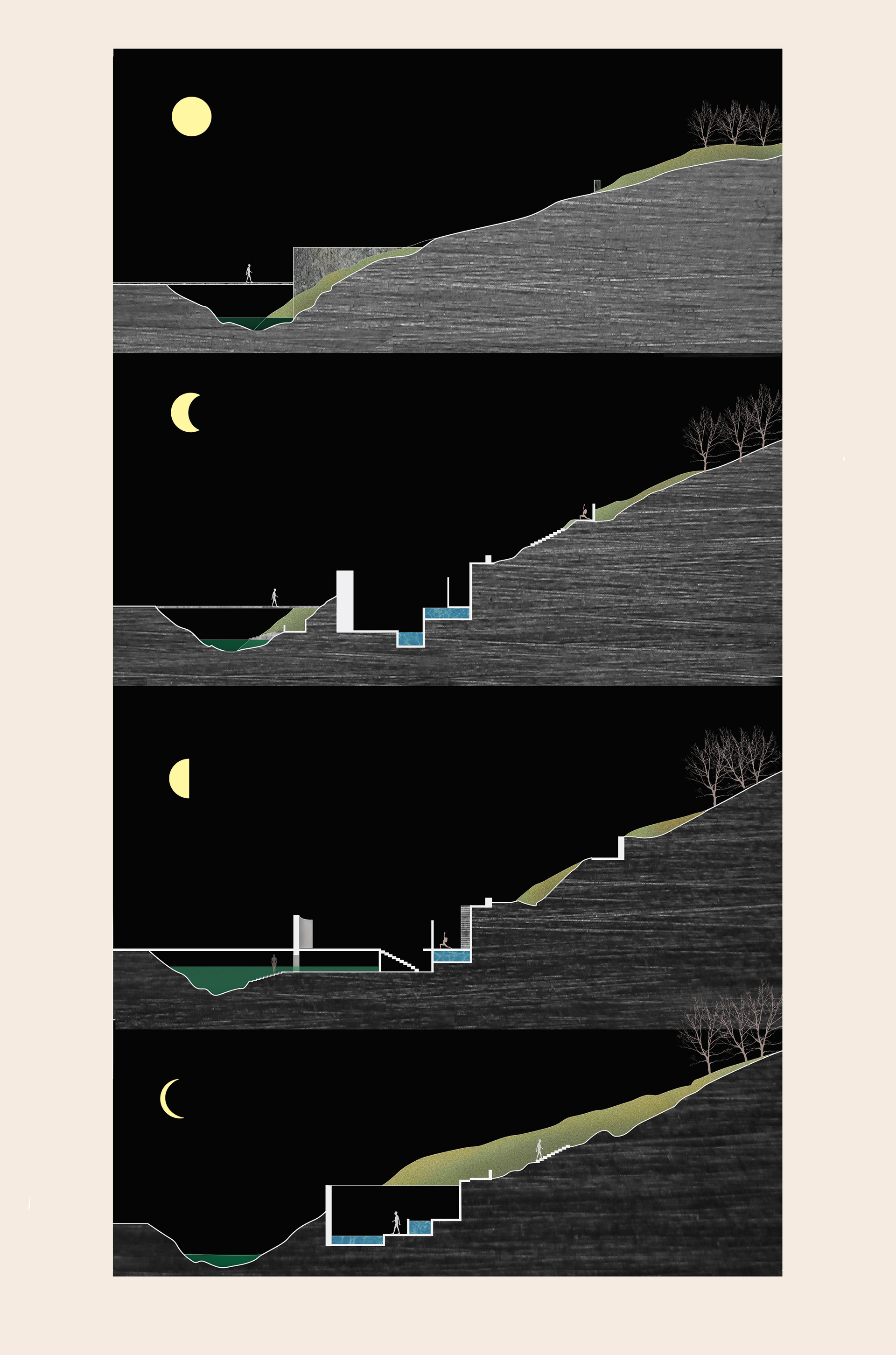 Emptiness + Fullness
, 2018
 Surface Design Studio; Prof.Geoff di Girolamo + Nick Gotthardt
Site: Tassajara Zen Mountain Retreat Center
Project Type: Architecture + Landscape, Onsen Design, Hydrology, Native Planting
Ensō (circle) is a sacred symbol in the Zen school of Buddhism, a sixteenth century text describes it as a circle of vast space, lacking nothing and hold nothing in excess. Appearing as an unfinished, miss-shaped circle, its symbolism also refers to the beginning and end of all things, the conectedness of existence and emptiness and fullness.
The depth of meaning and symbolism of 

Ensō 

inspired a redesign of Tassajara's main bath house (Onsen) which intends to balance emptiness with fullness. Placed in a rugged setting at the bottom of a dramatic canyon, I sought to achieve emptiness and fullness by engaging the two most powerful elemental forces onsites: the strong topography and the steaming, sacred sulfuric water which traverses the ancient project site. 
Meeting the rugged richness of the site's character, I proposed an equally  powerful sculptural form to enclose the public and private bathhouse spaces situated between mountain and river. Engaging the topography and the river, the Onsen carved out spaces at seven different levels to engage the many guests and students living and practicing on-site while also architecting different experiential programs into the space. Intentionally open to the sky, the bathhouse connects us, in this sacred space, to the world(s) around us, lacking nothing and holding nothing in excess...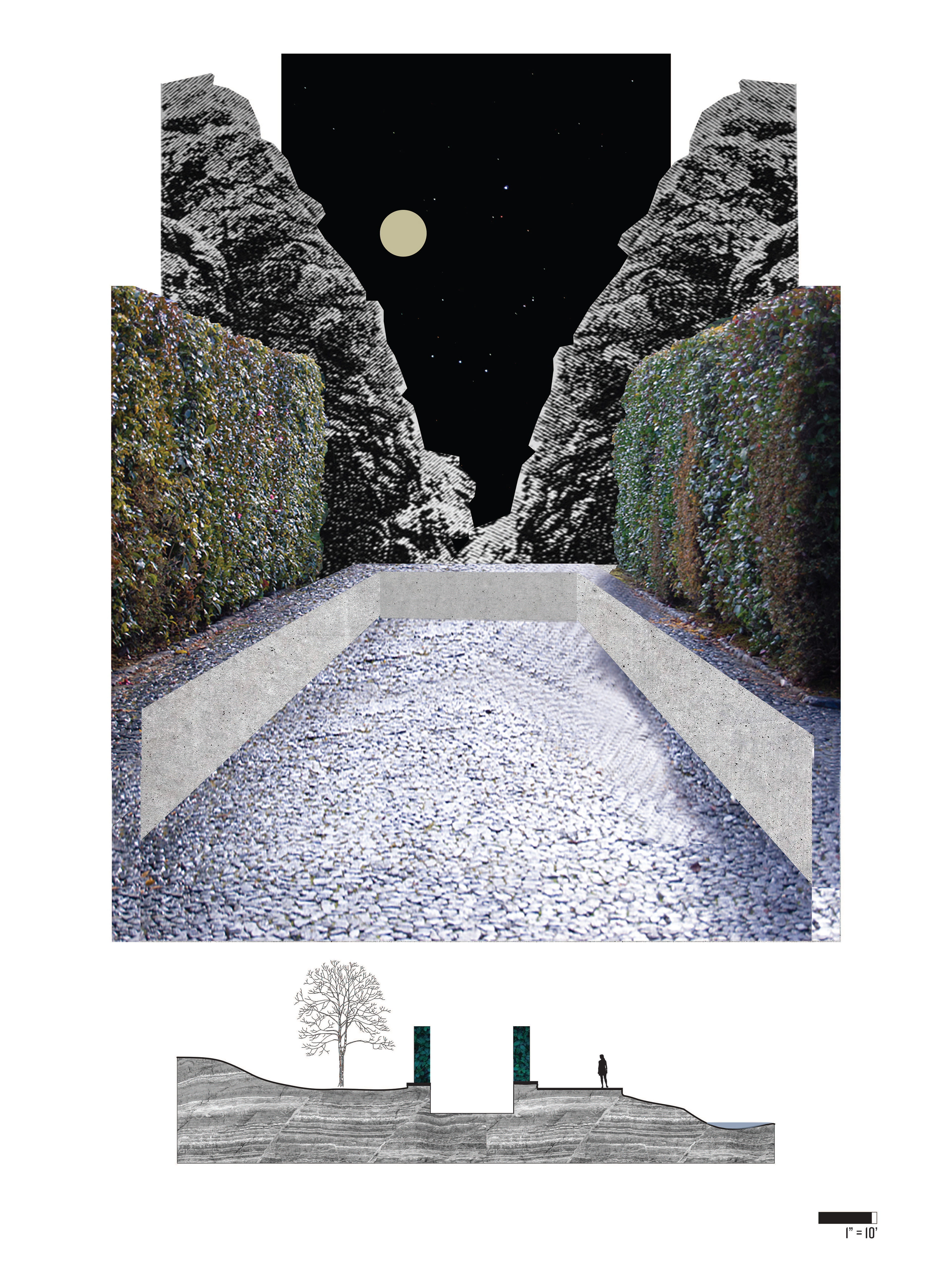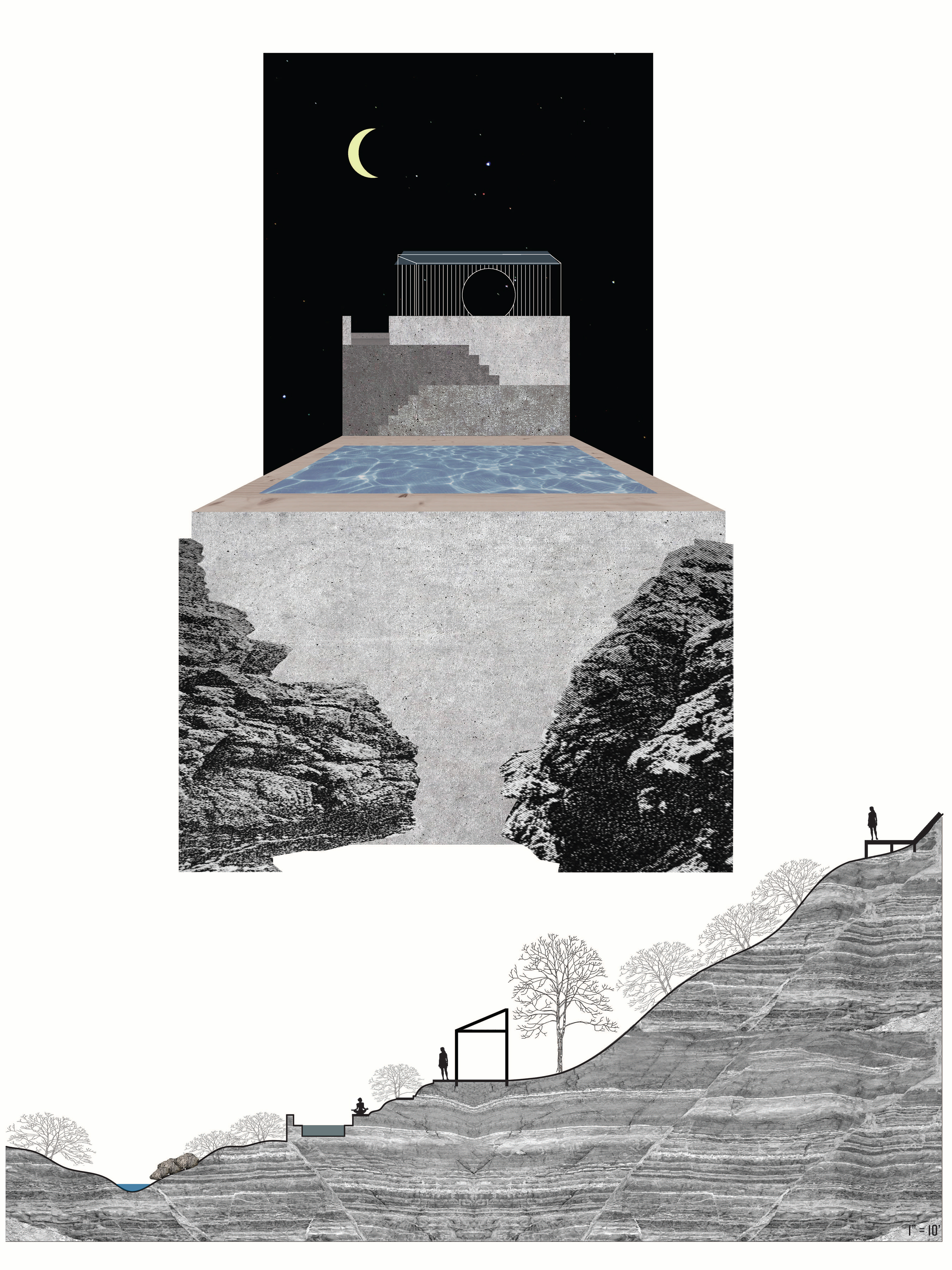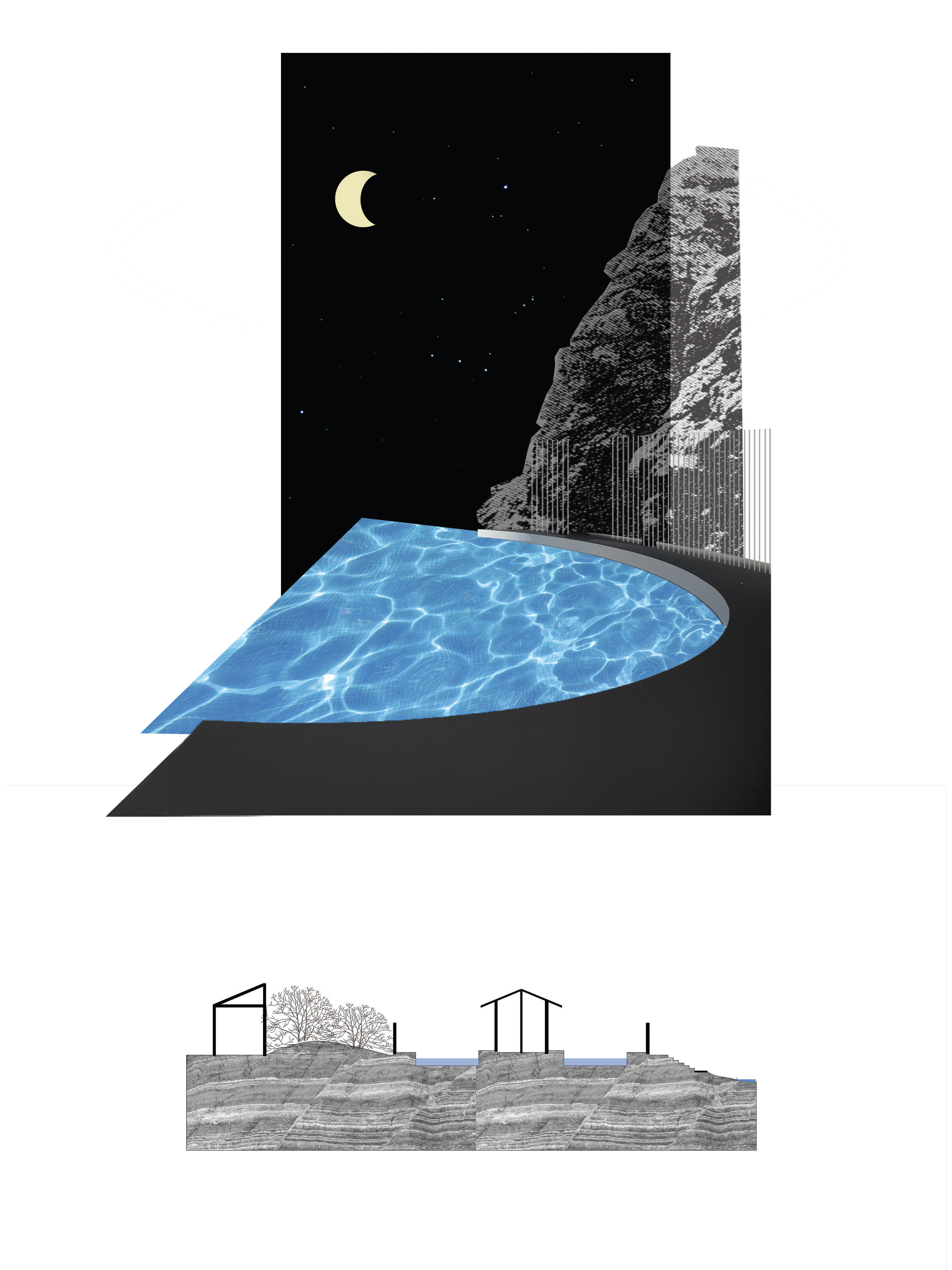 Conceptual Collage Studies