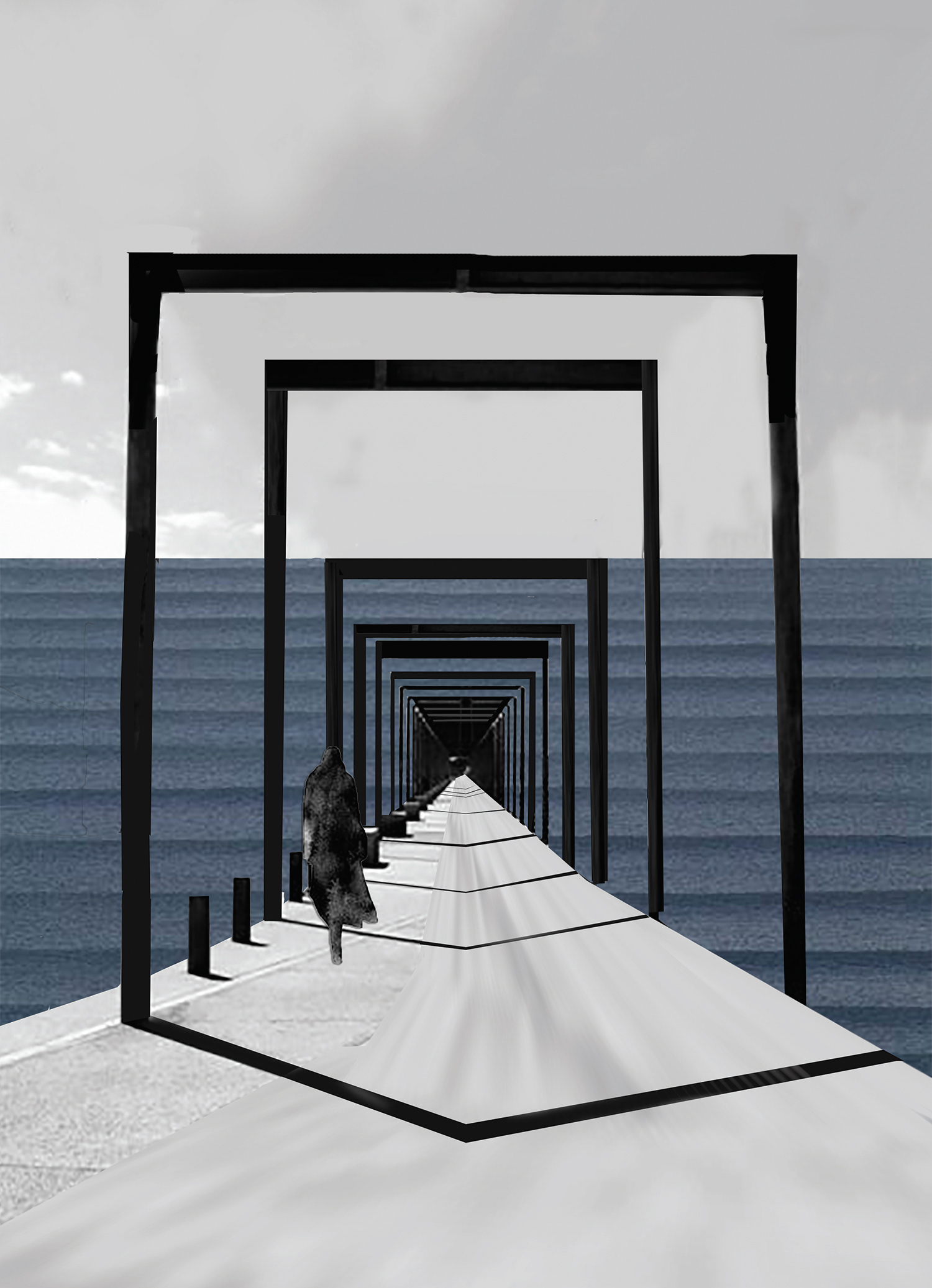 Fall 2016; UC Berkeley; Professor Richard Hindle
Project Type: Installation, Land-art, Art Installation, Architecture
This quick exercise was aimed at revealing typologies in the urban landscape.  This project analyzed the Port of Richmond, California and replicated patterns found within the landscape. I was inspired by the strong shapes formed by industry in the district. The machine landscape: endless transportation infrastructure, the jagged edge caused by port berths, and the tanks that serve as visual reminders of environmental injustices in the region. After thinking about environmental injustice in relation to port cities, I realized that the objects that inspired me were actively distressing the surrounding community. Three machine shapes were projected: the freeway, the tank, and the ship berth. To undermine the negative impacts of machines on communities, this installation projects shadows in the shape of identified machine typologies.