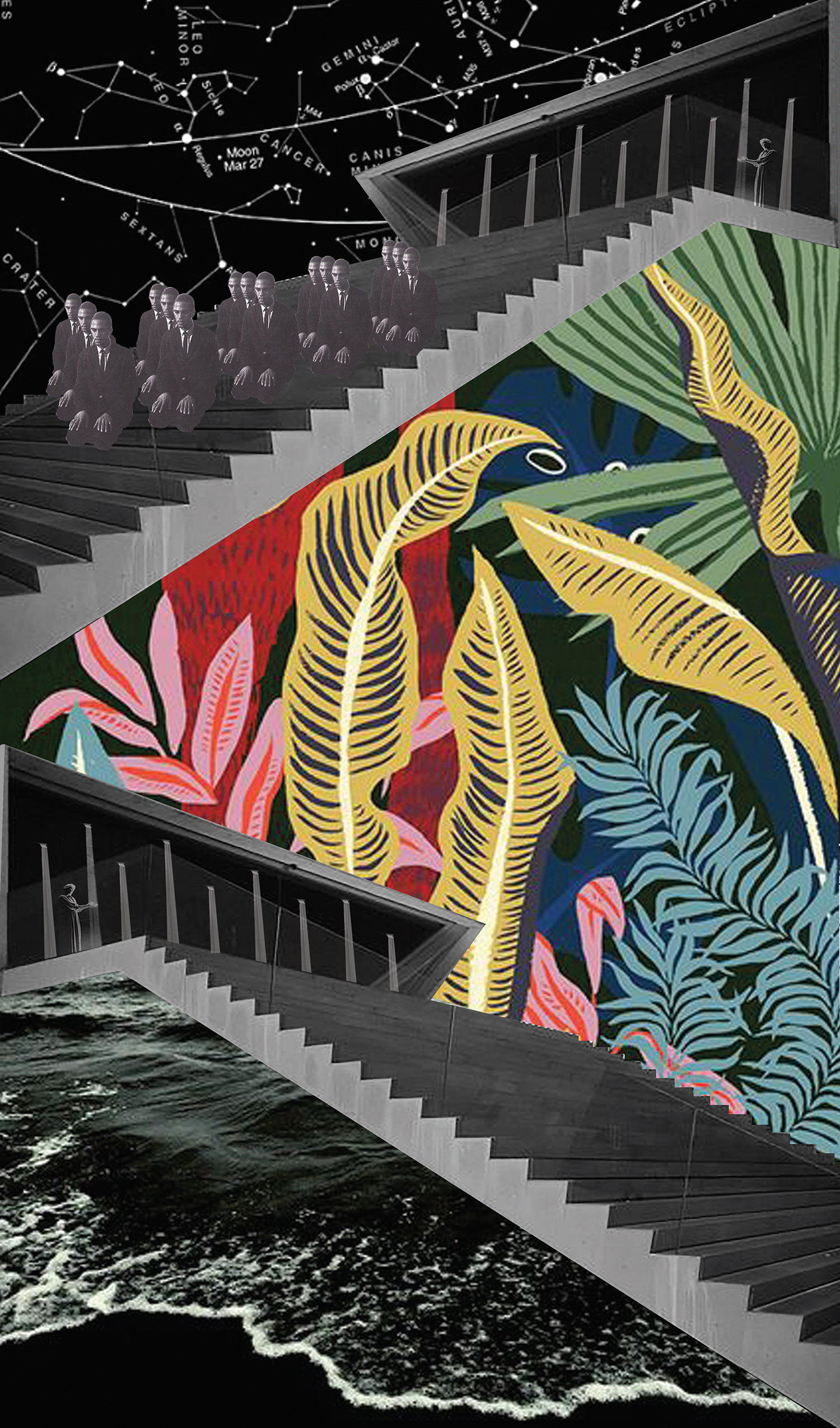 Fall 2016 Core Studio; Prof. Richard Hindle; Prof. Roderick Wiley
Project Type: Urban Design, Landscape Architecture, Art Installation, Experiential Space
SeaPort SkyPort imagines a new terrain and distinct gateway for Richmond, California. This project seeks to increase capacity for an alternate form of transportation for the densified San Francisco Bay Area Region. Ferry ridership has appeared as a success before in the Bay Area's transportation history. In a local movement to bring this mode of transportation to the North Bay, the Richmond Ferry Terminal offers a point of connection to the regions job center: San Francisco. However, more than offering the community a simple boat launch, this project was designed around the most elemental forces on the site: sea and sky, offering an experiential element to its users.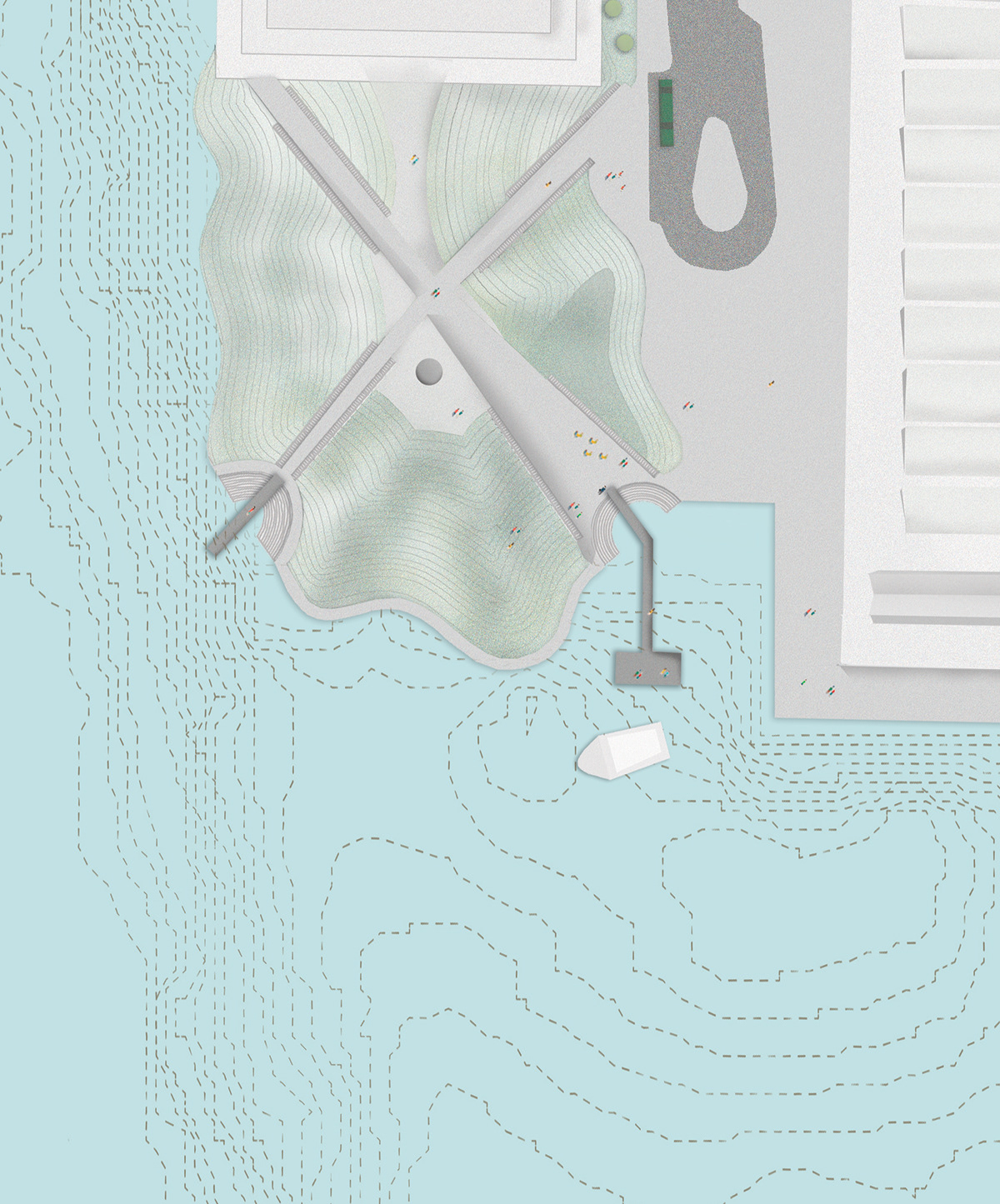 The south-facing project site is rich in views and crisp cold air. With three hundred and sixty degree views of the Bay as well as high levels of sun and wind exposure creating shelter for ferry riders became a priority. Terra firma emerged and with it a series of spaces above and below. The design intervention prescribes the act of procession, leading the user down two different paths and into the ampitheaters, both of which, fade into the sea. It should be noted that the two allees gesture towards individual experiences. Journey south-east and find that  the path opens to a plaza which harbours the covered ferry terminal, from there you can find a place to sit, or catch the ferry. Journey south-west, and feel the walls compress as they tower above you, silently focusing your gaze on the sea, the sky. Similarly, each allee is lined with stairs to provide access to the rolling grassland above, the long sea grasses meant to be wild  and unkept. At the crossring of the allees a room is carved out of the new earth, a large hole in the ceiling hopes to bring the tusers' attention upwards, towards the heavens.