The Borderlands Archive
, Ongoing
Contributed Cultural Objects, Curation, Exhibit Design, Mapping, Online Archive & Amorphous Installations
Project Type: Conceptual Art, Protest Art, Participatory Art, Performance, Installation Design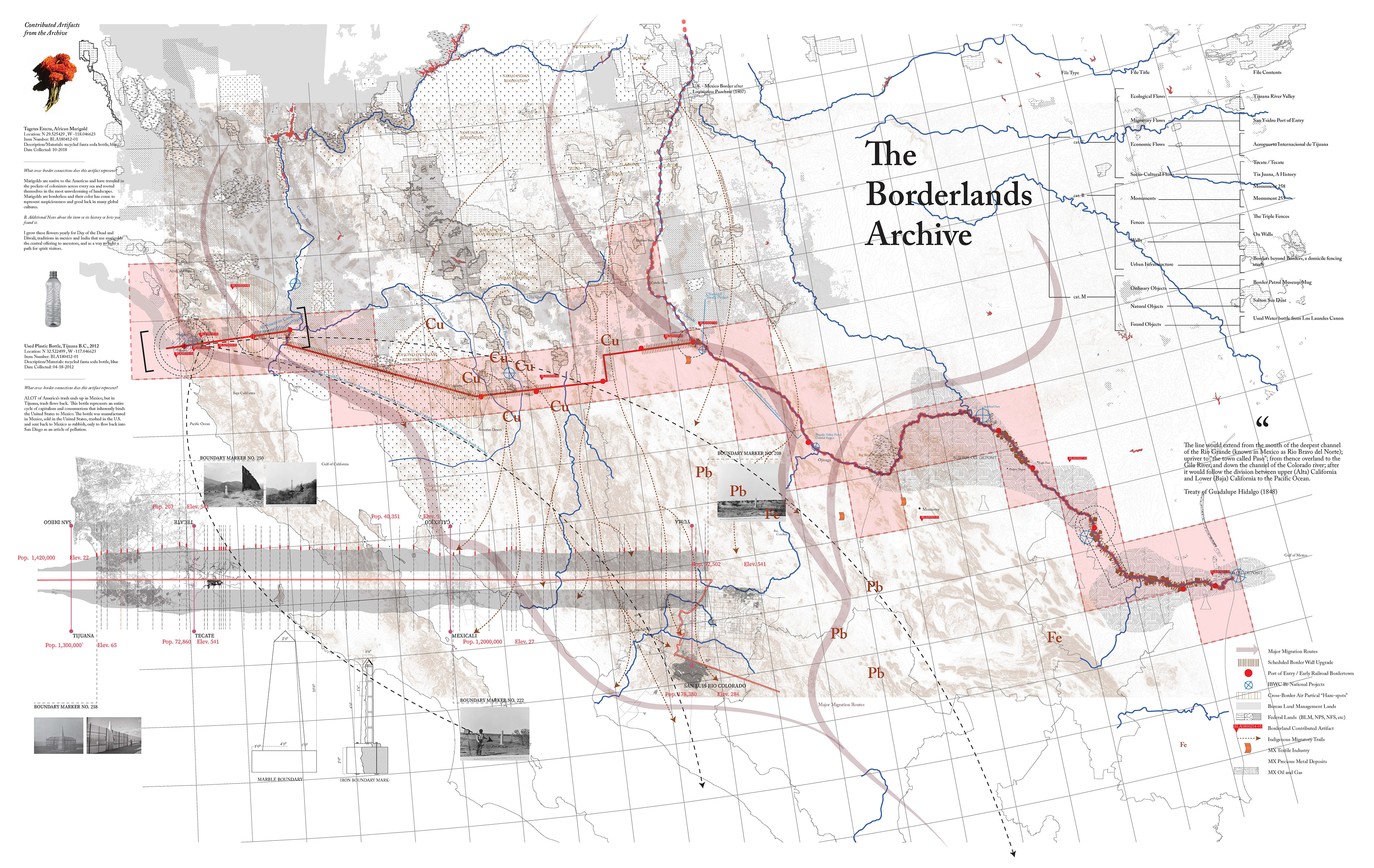 The Borderlands Archive traces connection across territorial divide by collecting photographs, artifacts, artworks, histories, data and publications about the borderlands. It is a research project, an experiment in representation and an artistic gesture towards a collective knowledge about a contested space between two countries. This ongoing project traces a non-linear history across an ancestral landscape and explores ideas about place, territory, and border as urbanism in a bi-national context. The work employs the archive as a tool for capturing moving relationships in this complex built and natural environment, and invites others to contribute to the narrative. The objective of this research is to trump existing notions about fixed borders by reconceptualizing borders as a vast space in constant flux: the borderlands. Conceptualizing borders in this way prioritizes the spatiality of borders, which for a designer like me, is a profoundly important means for understanding the complex productivity of borders and further defining edge conditions. 
This work examines, records and indexes these conditions in the form of an archive. The archive is presented both physically as an exhibition and online as a collaborative web catalogue which I use as a platform to engage the public and collect artifacts which represent cross border connections.
As the 2019 Monument Lab National  Inaugural Fellow I am creating and facilitating a public art project titled 'The Borderlands Archive.' 
The Borderlands Archive is an active collection of contributed artifacts from people living in the U.S.- Mexico borderlands that symbolize connection across territorial divide. Collected objects represent physical, social, political and environmental connections that form an counter-narrative, or collective public record about a contested space between two countries.
WE ARE SEEKING CONTRIBUTIONS.
The Borderlands Map,
2018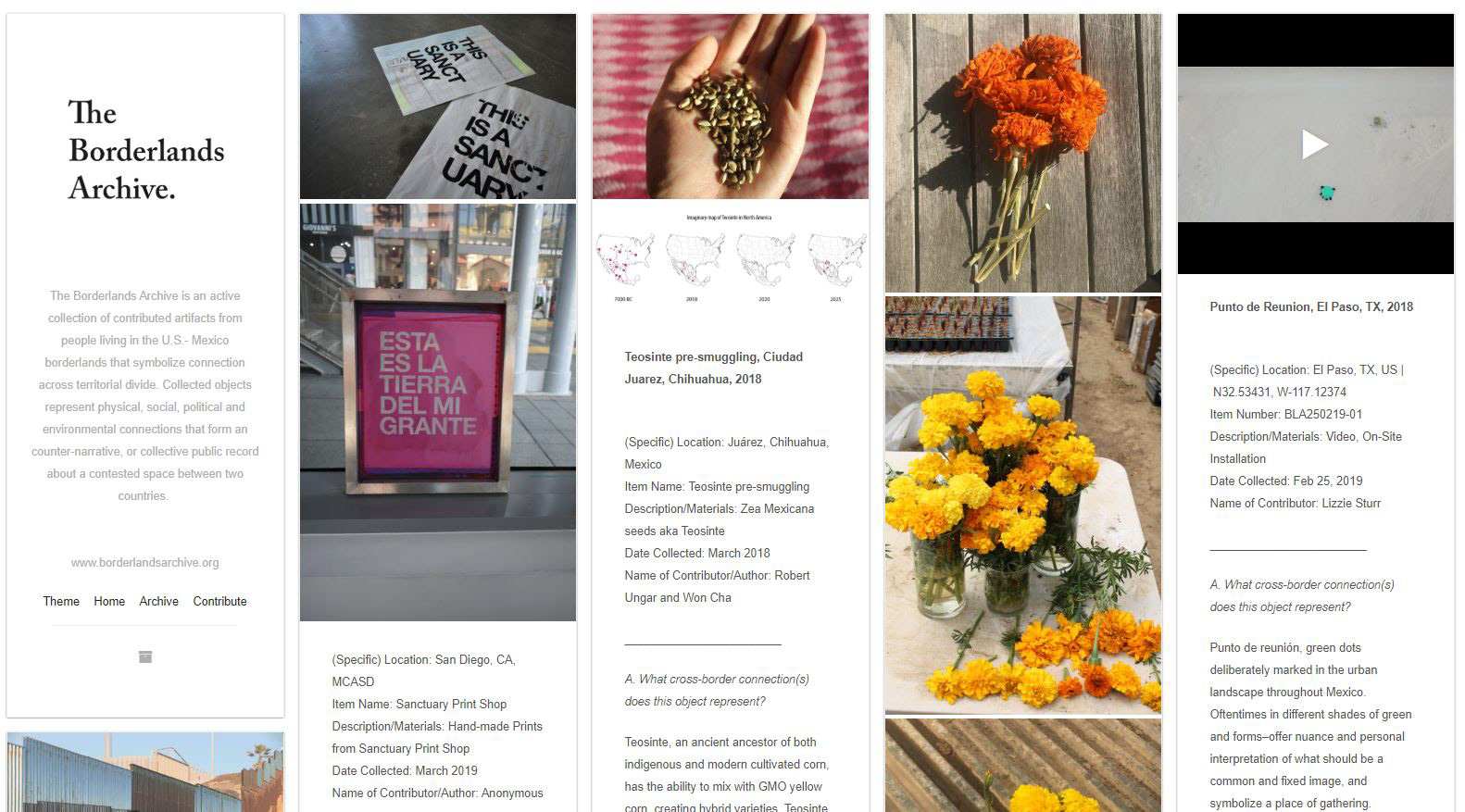 The Borderlands Archive,
2019


On view at Wurster Gallery, Interactive Archive Installation