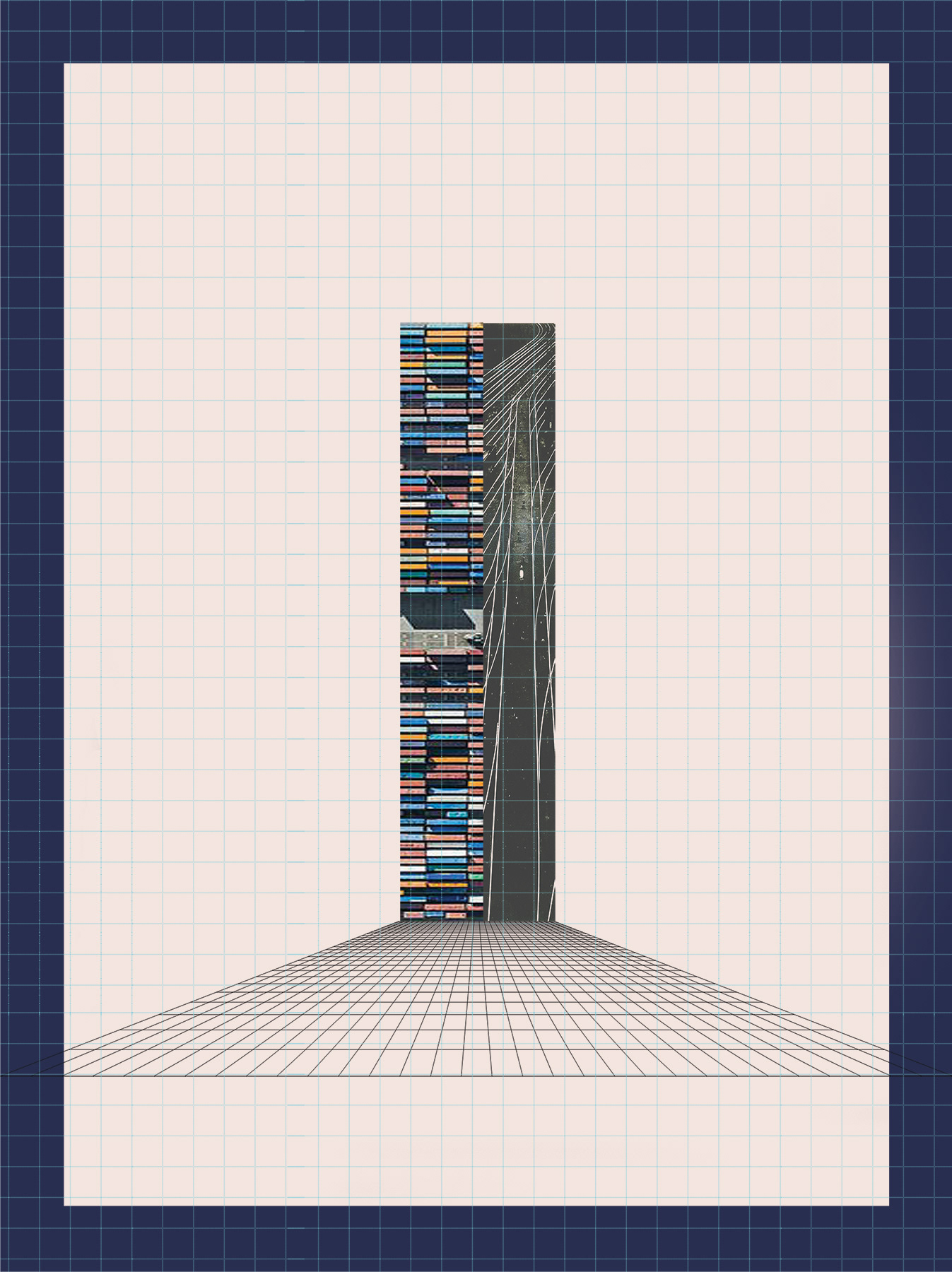 Fall 2017 Core Studio; UC Berkeley; Prof. Iryna Dronovya ; Prof Erik Jensen
Project Type: Urban Design, Landscape Architecture, Environmental Design, Environmental Planning
Team: Miriam Arias and Cheyenne Concepcion
The Post Industrial Procession is about time. This urban design project connects disparate neighborhoods to a central ecological spine, while providing an active form of transportation from West Oakland BART to Lake Merritt BART. The project traverses the local and regional scale. At the local scale, the project responds to industrial forms present in the urban environment and imagines a greener post-industrial future aimed to reshape urban forms present in Oakland.
Our design strategy responded to existing conditions of the site. From circulation to density to urban form, we seek to reshape the community entirely. Throughout our site we noticed distinct forms and patterns that are characterized by the land use in the disparate neighborhoods. While West Oakland had large open spaces, Downtown Oakland was dense with little greenery. We created different strategies based on existing landform patterns. Essentially, our design interventions had two conditions: urban and 'wild'. In West Oakland, the large lots and heavy industrial uses were addressed with wilderness, strong tree planting that created a hybrid landscape that can morph into a new identity for Oakland's post-industrial future. In more urban spaces, like Downtown Oakland and Chinatown, we created traditional urban plaza forms: a promenade, an allee that emphasized alternate forms of transportation versus vehicular. These spaces were meant to engage the city, by bumping out side walks by 15' creating safe and visable lines of vision from beginning to end. At the center of our "urban interventions" and our "wilderness interventions" we created a monumental grove that is meant to overtake the freeway's prominence visually. This artistic style of planting is meant to read like a statement, a metaphor for a post-industrial future.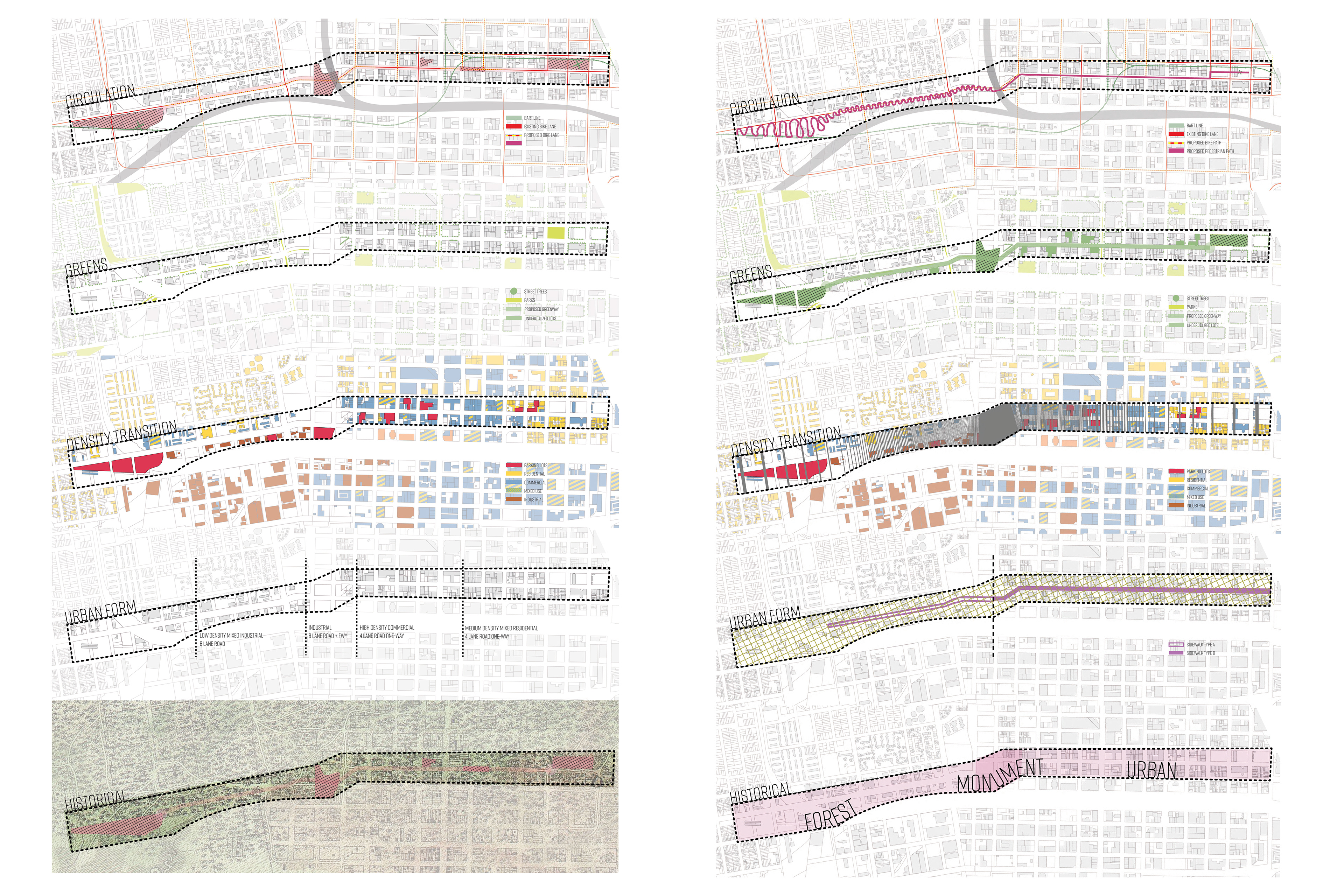 While the project spans two miles, we focused on three sites to design in detail. From urban forest (wilderness) to Monumental grove (transition point) to Plaza (urban). As you transition from wilderness to urban plaza, you notice the urban forms around you change to represent it's 'district'.